"A delicious and one-stop solution to the perfect omelet. Came from the Denver Post many moons ago."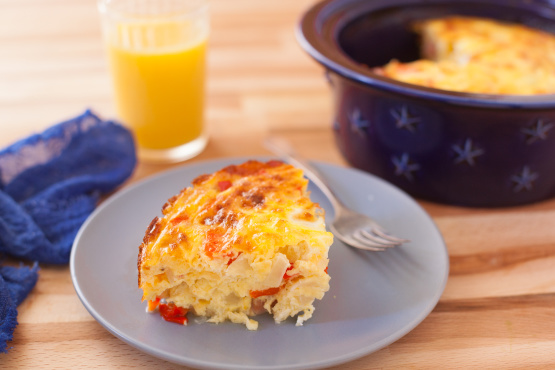 The Denver Omelet
5 recipe photos
Directions
Heat oven to 400 degrees.
Grease round baking dish.
Melt butter in skillet over med-lo heat.
add onion and red pepper, cook until soft.
add ham, cook 2 mins more.
Beat eggs and milk in bowl. Stir in cheese and add veggies and ham. Season with salt and pepper.
Transfer to prepared dish.
Bake 20 minutes or until top is puffy and brown. Cut into wedges and serve warm.