"Don't let the jelly scare you it sort of disappears and blends in. You won't even know it is there! Substitute any jelly flavor you like."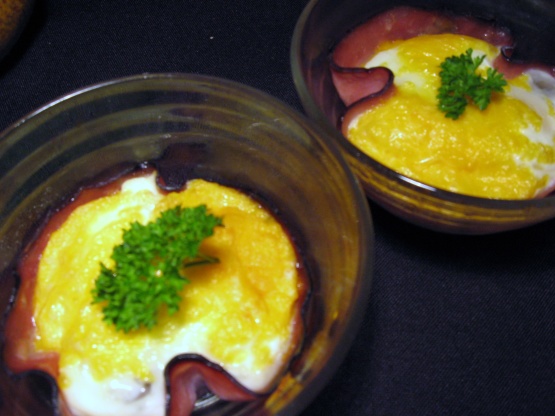 The Easiest Breakfast Ever
1 recipe photo
Directions
Preheat oven to 350 degrees.
In a muffin pan, line each tin with a slice of deli meat.
Squirt a dollop of jelly on top of each.
Crack an egg on top of each dollop of jelly.
Sprinkle each tin with a tablespoon of cheese.
Bake for 15 minutes or until the egg has set.