"A round golden grain that resembles couscous, millet reamains the primary grain in much of Asia and parts of Africa. Americans know it mostly as birdseed, but it deserves a place at our tables for it's light, pleasant taste. Millet is rich in B vitamins, surpassing even brown rice and whole wheat. Millet can be a bit quirky to cook. Unless you steam it for an hour. as you would couscous, millet doesn't cook into even, separate grains. Some grains will be soft, like mashed potatoes, while others are still crunchy. This is part of its appeal. Information and recipe from Deborah Madison's Vegetarian Cooking for Everyone cookbook."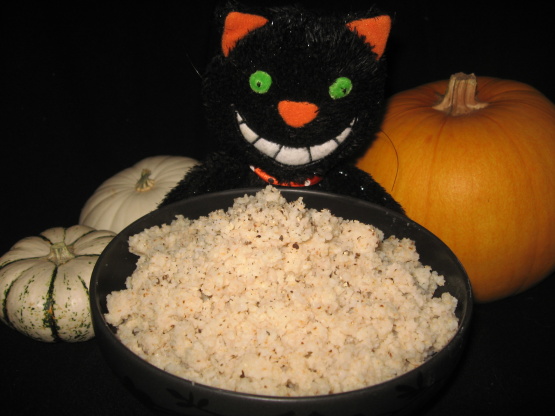 Toasted Millet
1 recipe photo
Directions
Rinse the millet quickly to wash off any dust, then drain, shaking off as much moisture as possible.
Toast it in a large skillet over medium heat until the grains are dry, separate, and smell good.
Bring 3 cups water to a boil in a 2 or 3 quart saucepan, and add 1/2 teaspoons salt. Stir in millet.
Lower the heat and simmer, covered, for 30 minutes. Turn the millet iinto a bowl, season with pepper, and stir in butter to taste.