"Adapted from Vegetarian Planet, this is so good served with noodles, as a dip for raw vegetables, or as a sauce for noodles or ravioli."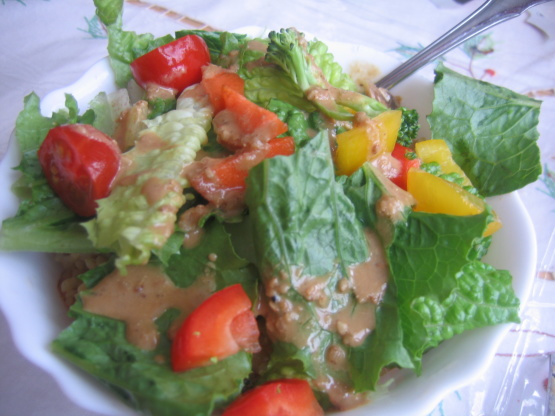 Toasted Sesame Sauce
1 recipe photo
Directions
Preheat the oven to 350* F.
Toast sesame seeds on a baking sheet 10-15 minutes, until most of the seeds turn a rich brown(watch carefully so as not to burn).
Let cool.
In a spice grinder(or coffee grinder) or food processor, grind about half the sesames seeds in a batches.
Combine the ground and whole sesame seeds in a bowl.
Add remaining ingredients, and whisk well.
Put the sauce into a jar and seal it.
Let the sauce sit for 1 hour while flavors mix.
You can store sauce in the fridge for up to 2 weeks.
Enjoy!