"Yes, I know that it sounds vile, but try it--it really is quite yummy. Everybody that I have made try it agrees with me! For all of you non-Brits out there..Branston Pickle is a combination of various vegetables in very small chunks pickled in a sweet brown sauce,usually served with salads, cold meats or in sandwiches. It's typically English, but is definitely available here in Australia, so may well be in the U.S. If you ever see it, I recommend you try it, it's good stuff!!"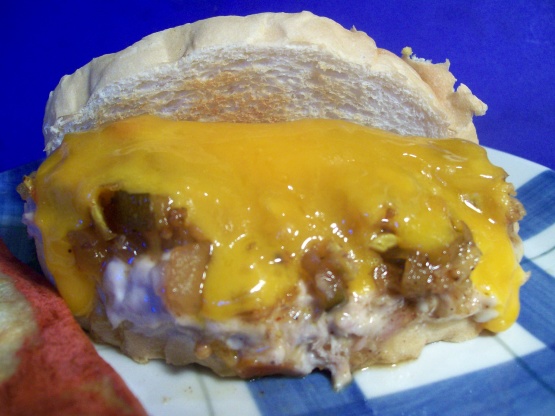 Tuna and Branston Pickle Melt
2 recipe photos
Directions
Drain the tuna and mash well with the mayo until it is really soft.
Toast the bread on one side. Turn the bread over and on the untoasted side spread the tuna. Place drops of the Branston on top of the tuna and cover with the cheese.
Place under a grill until the cheese has melted. Mind that you don't burn your mouth on the hot pickle.