"This is a lunch that I came up with what was on hand. A very tasty sandwich. You can get creative with the filling. I enjoyed this with a steamy mug of chicken noodle soup. I've been seeing family in NY state, so this hit the spot on a cold day."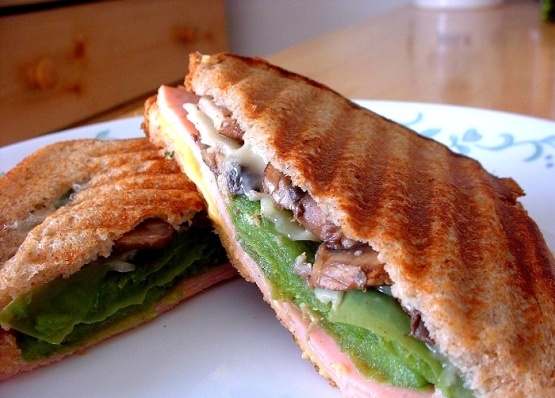 Turkey 2-Cheese Panini With Sauteed Vegetables
2 recipe photos
Directions
Heat 1 Tbsp olive oil in skillet to med-hi heat.
Sautee mushrooms and green pepper strips until tender -- drain on paper towels. set aside.
Heat up panini or George Foreman grill (what I used)to high.
Butter the four slices of bread on one side.
Divide and layer turkey, cheeses, sauteed vegetables, and grated pepper between both sandwiches.
Put on grill so that the butter sides are out.
Close grill and cook until golden brown or how you like it.
Cut in half, and enjoy!
(the cooking time includes the vegetable saute and grilling time).