"I have been using this crust recipe for many of the pies that I make. As requested, I am posting the crust recipe. This recipe can be adapted to many different pies. This is a typical recipe that can be adapted to many different pies, cheesecake squares, raspberry cupcakes."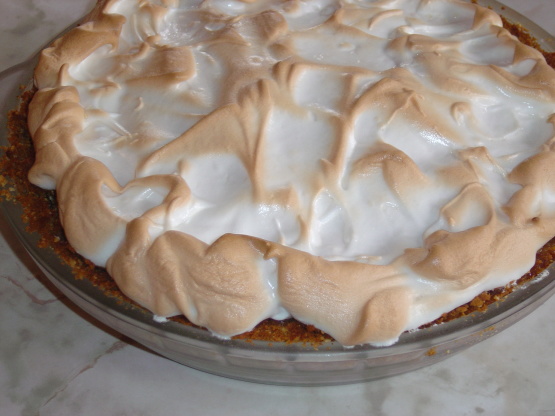 Uncle Bill's Graham and Vanilla Wafer Pie Crust
4 recipe photos
3⁄4

cup graham wafer crumbs

3⁄4

cup vanilla wafer crumbs

1⁄2

cup finely chopped lightly toasted almonds

1⁄4 cup butter, softened

vegetable oil, spray for pie dish

1

tablespoon all-purpose flour
Directions
In a mixing bowl, combine graham wafer and vanilla cookie crumbs and almonds, mix well to combine.
Cut in butter using a pastry blender or a fork until mixture is crumbly.
Prepare a 9 inch oven-proof pie dish by spraying with some vegetable oil, then dust with flour, Shake off any excess flour off the pie dish and discard.
This prevents the shell from sticking to the dish when baked.
Spoon wafter mixture into the pie dish; press evenly to the bottom and sides using a rounded soup spoon. Also, use a potato masher with small holes or squares to firm the bottom crumb mixture. The thickness should be about 1/4 inch.
Place the prepared pie dish in the freezer compartment for 30 minutes.
Bake for 15 minutes in a preheated 400 F oven to set the crust.
Cool baked pie crust and continue with your pie filling mixture of your choice.
Pecans can also be used for some pie recipes.
Suggested recipes to look at: #87452, #18007, #18795, #18705, #18353, #18457.