"This is an excelent and soft bred, covered with crunchy caramel. It's also healthy, because it uses a small amount of butter... and DELICIOUS!"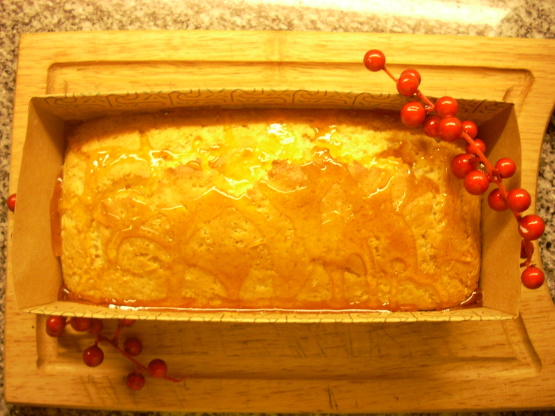 Vanilla Caramel Bread
2 recipe photos
Directions
Mix sugar and butter. Then add the egg and vanilla essence and continue beating.
Stir in flour and baking powder, mix well and at last add the milk.
Cook for about 40 minutes at 180°C or until it's well cooked inside.
When the bread is ready, put the 4 tablespoons of sugar in a frying pan until it melts. Then cover the bread with this caramel and wait until it is solid. Be careful, because caramel is very, very hot!