"You must taste them for yourself. They're such a delight!"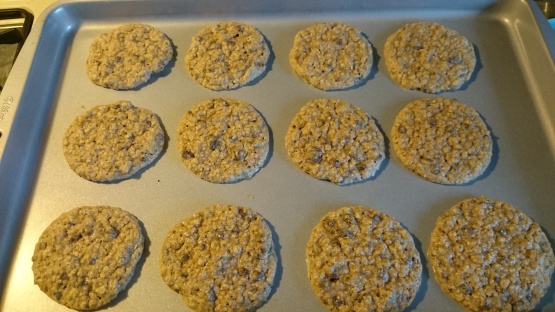 Vanishing Oatmeal Raisin Chocolate Chip Cookies
6 recipe photos
Directions
Heat oven to 350 degrees. Beat together butter and sugars until creamy. Add eggs and vanilla; Beat well. Add combined flour, baking soda, cinnemon and salt; mix well. Stir in oats and raisins, mix well. Add chocolate chips and mix together. Drop by rounded tablespoons onto ungreased cookie sheets. Bake 10-12 minutes or until golden brown. Cool 1 minute on cookie sheet; remove to wire rack. (About 3-4 dozen, depending on size of cookies).
Nutritional Score per serving (1 cookie):.
115 calories.
4.3 grams fat / 1 gram saturated fat.
2.5 grams fiber.