"Scrumptious cookies that marry traditional chocolate chip, Greek Fenekias and middle eastern Mammouls. The whole wheat flour is a nice alternative to all-purpose and the farina adds lots of iron! *This recipe was adapted from Chocolate Chip Oatmeal Nut Cookies by veggie@execpc.com at www.vegweb.com."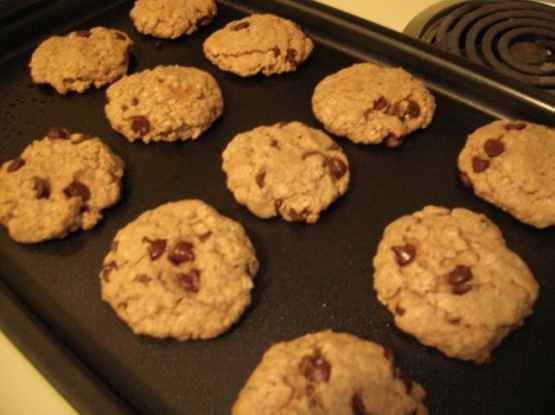 Vegan Chocolate Carob Farina Nut Cookies
1 recipe photo
Directions
Preheat oven to 425 degrees F. Oil a large baking sheet; set aside.
Mix first five ingredients until very smooth. Add remaining ingredients, and stir to combine (be sure to mix in thoroughly the baking soda and salt--you may want to stir these into the flour first).
Roll a teaspoonful of batter, flatten into disk, and place onto prepared baking sheet. Bake for about 5 minutes, or until sides just began to turn golden brown.
Remove sheet from oven, and cool for 10 minutes before transferring cookies to a plate or wire rack.