"Sometimes a vegetarian misses those old comfort-food staples. Salad sandwiches are so great in hot weather, so I engineered this one and am pretty chuffed at how it came out."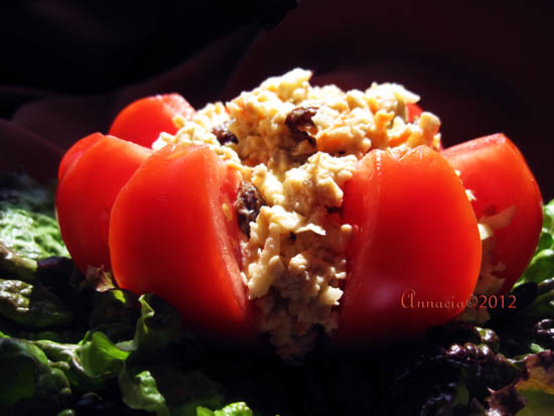 Vegetarian Chicken Salad
1 recipe photo
Directions
Microwave the chick'n strips in a bowl until heated through (about 2 minutes depending on the power of your microwave).
Shred the carrots, celery, onion, apple, and chick'n strips in a food processor.
Transfer above items to a bowl and add the raisins and Miracle Whip.
If your other items were already refrigerated and cold, you can go ahead and enjoy. Otherwise, chill for an hour or two. Then serve on bread, in a pita, or my favorite--in a tortilla.