"These muffins are a rendition of another recipe, changed to South Beach Diet ingredients."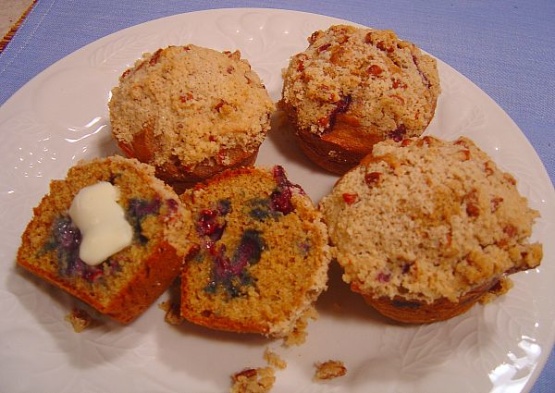 Whole Wheat Blueberry Muffins
1 recipe photo
Directions
Preheat oven to 425°F Grease 12 muffin cups.
In small bowl, combine pecans, oat flour, and 1/4 cup Splenda.
Stir in 3 tbsp butter until mixture forms crumbs.
Set aside.
In large bowl, combine whole wheat flour, baking soda, lemon zest, baking powder, salt, and remaining Splenda.
In another bowl, whisk together sour cream, eggs, and remaining butter.
Lightly stir into flour mixture.
Fold in blueberries.
Pour batter into muffin cups and sprinkle with pecan mixture.
Bake 20-25 minutes or until toothpick inserted into centre muffin comes out clean.