"This simple, yet indulgent dinner was inspired by my sister Victoria. You and your family will love it. Dream Field Pasta is only 15 points for 6oz dried pasta. 9 oz shrimp is 6 total points. B&B is 1 point. 22 points total for the entire entree."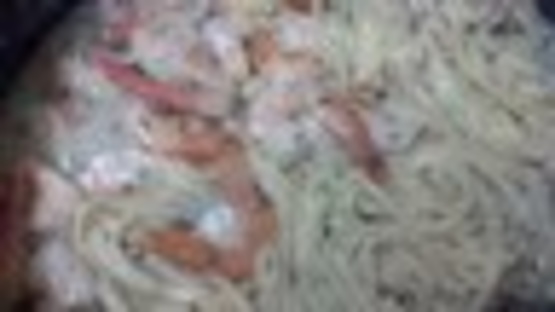 Ww Shrimp and Garlic Picatta Ala Victoria
1 recipe photo
Directions
Cook pasta as directed.
Combine all other ingredients in sauce pan, except the shrimp.
Bring to a gentle boil. You can add cornstarch or Wondra Flour at this point to thicken if you like.
Add shrimp and stir until shrimp are cooked, about 4 minutes.
Add pasta and combine.
Reduce heat to low and simmer for 5 minutes, the sauce will absorb into the pasta. Or serve immediately if you like it saucey.