"Old fashioned pancakes just like the prospectors used to make on the trail. Prep time does not include proofing time."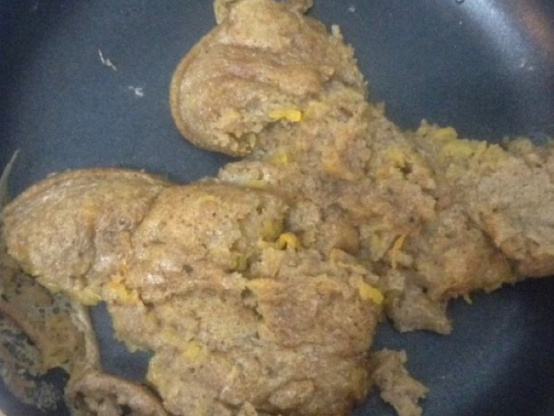 Yukon Sourdough Flapjacks (Pancakes)
2 recipe photos
Directions
To proof your starter, feed it with equal amounts of flour and water (start with 1 cup of starter and at least 1 cup each of flour and water); cover and let sit overnight.
Next morning, measure 2 cups of the proofed starter into a mixing bowl.
Add egg, oil, sugar, and salt to the starter and mix briefly.
Add enough flour to attain the desired consistency and mix until lump-free.
Just before cooking the pancakes, dissolve baking soda in 1 Tbsp of warm water and gently blend into batter (See Note).
Once baking soda is blended in, do not stir again.
With a pitcher or ladle, pour 2 to 3-inch rounds on a hot (400 F) griddle.
Cook 2 to 4 minutes, until bubbles form on surface.
Turn and cook for an additional 2 minutes; serve hot.
NOTE: If time permits, omit baking soda and stir 1 cup white flour and 1/2 cup of milk into batter.
Proof, covered, for 1 hour at 85 degrees F, and then without stirring pour batter onto hot griddle--this will make pancakes extraordinary.