"This is a great breakfast dish that my BF's family gave to us."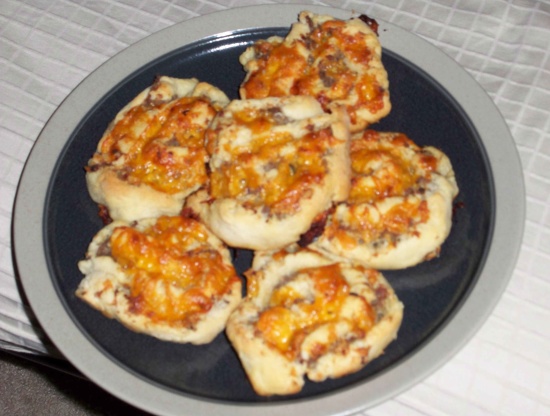 Sausage and Cheese Pinwheels
1 recipe photo
Directions
Preheat oven to 400.
Sift together flour, baking powder, and salt.
In mixer cut in butter.
With mixer on, slowly add buttermilk until dough forms.
On a floured surface need dough until smooth.
Roll out into a rectangular form until it is about 1/4 an inch thick.
In a medium sized bowl, mix together sausage, syrup, and mustard.
Spread sausage mixture over dough.
Sprinkle cheese over sausage mixture.
Roll dough into a log.
Cut 1 inch pieces from the log and place on greased baking sheet. (A serrated bread knife works best).
Bake for 15 minutes or until golden brown.